So here we are at week one! This week we will be creating a very simple door wreath that is fall inspired with a few items from the local Dollar Tree. I attempted to only use what was shown, however if you want to make the wreath a bit sturdier you can use floral wire to secure the ribbon.
Step 1: Supplies
1 wire wreath form, 1 pack of glitter pumpkin sticks, 1 metal wreath door hanger, 2 mini pumpkins with floral tops, 2 rolls of ribbon and 4 rolls of various colored tulle. I also purchased a pack of fall lights (you will see in the finished picture that I decided not to use them)
For tools I used a pair of scissors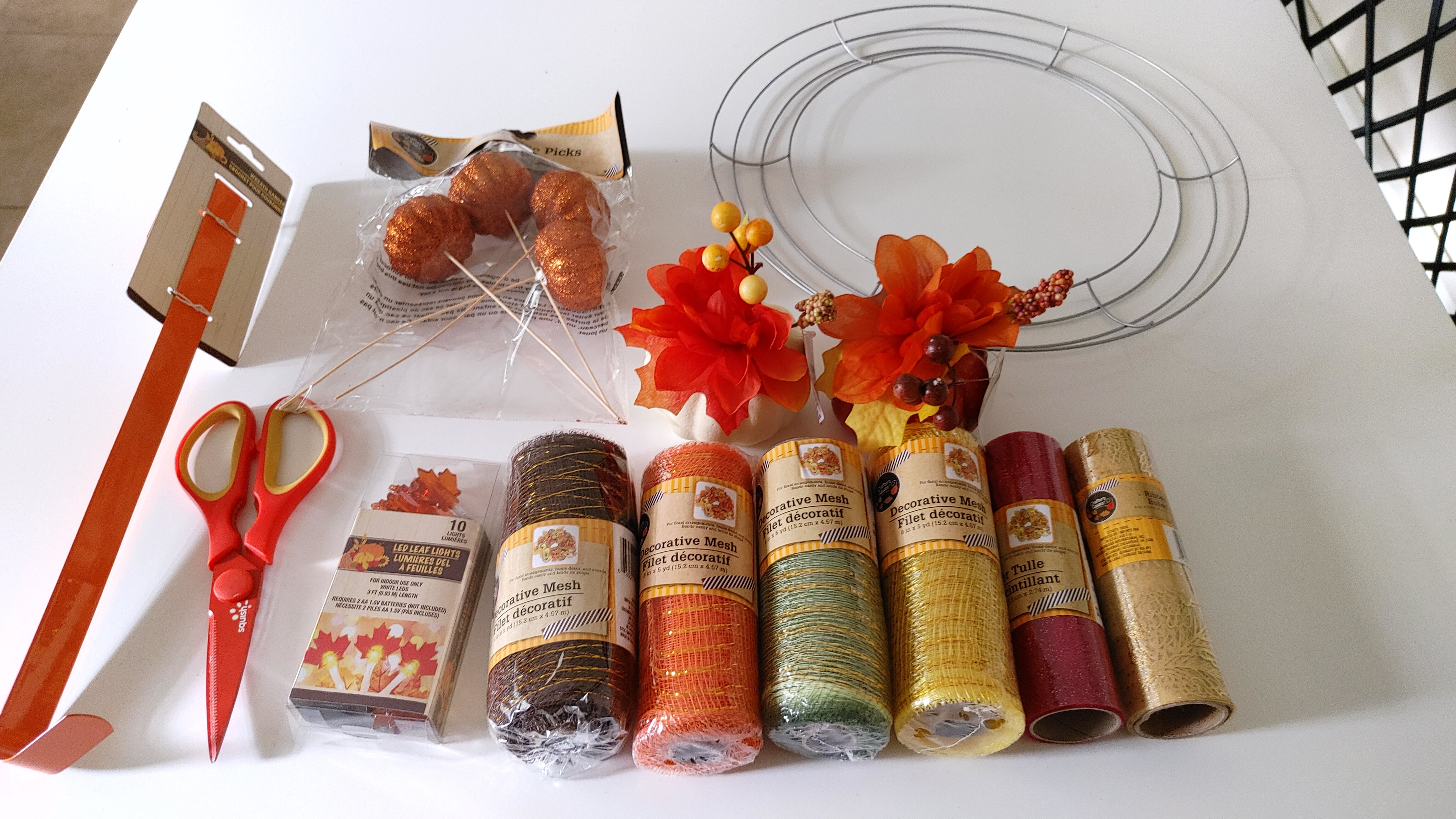 Step 2: Lets get weaving
The easiest way to describe the technique is weaving. I started with one color of the tulle and began at the outer most ring of the wreath form and just made a half loop with the tulle and wove it in and out of the form, adjusting the tulle along the way.
Step 3: Keep weaving
After completing the first color (yes I used the enter roll) I selected the next color and began to weave it. This time I used the next ring in on the wreath form, also adjusting as I went. Since this tulle has some wire in it for shape it can sometimes get stuck on the other tulle but do not worry it is easy to fix to a tug or two. The next three photos show the addition of each color of tulle.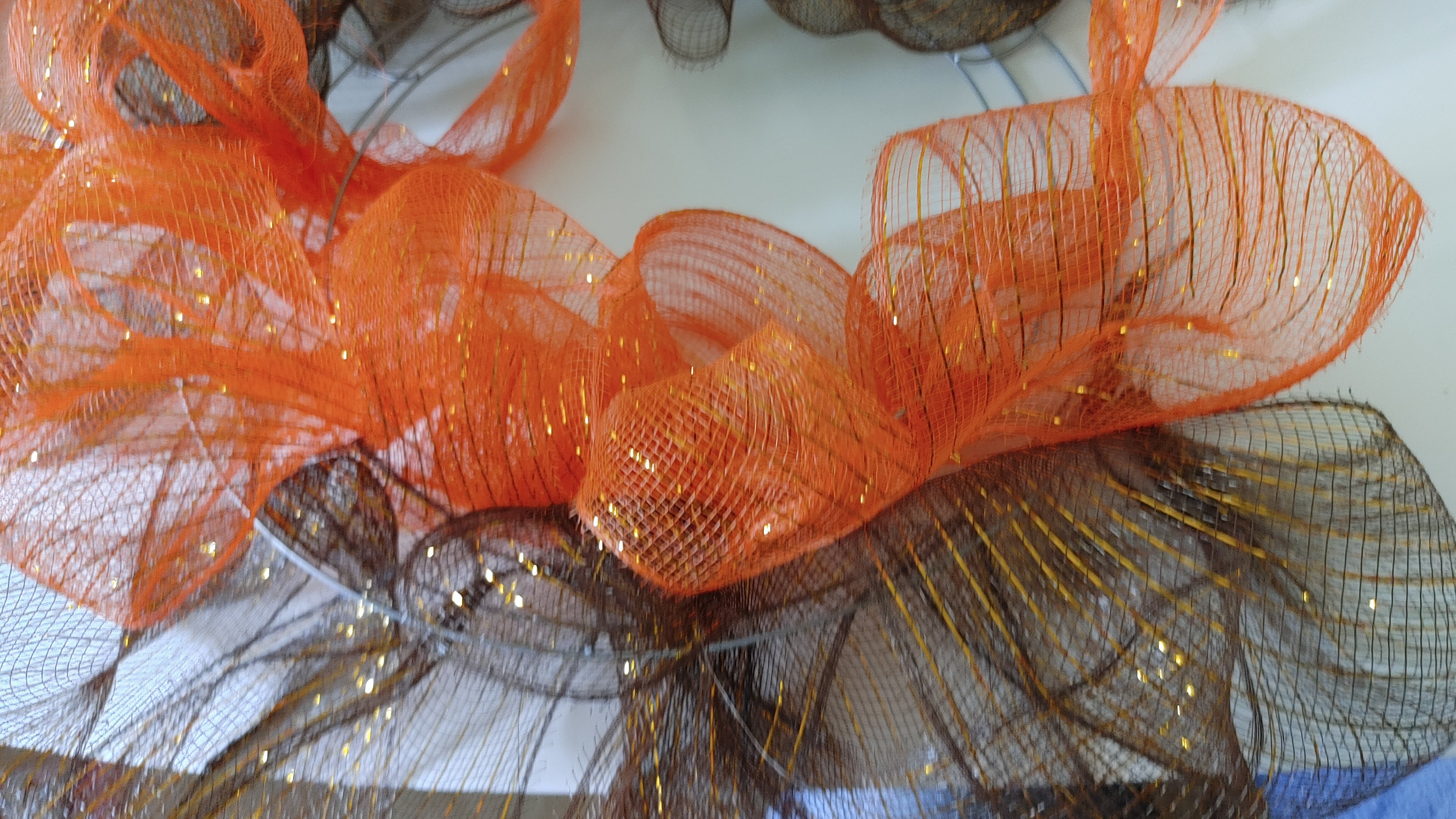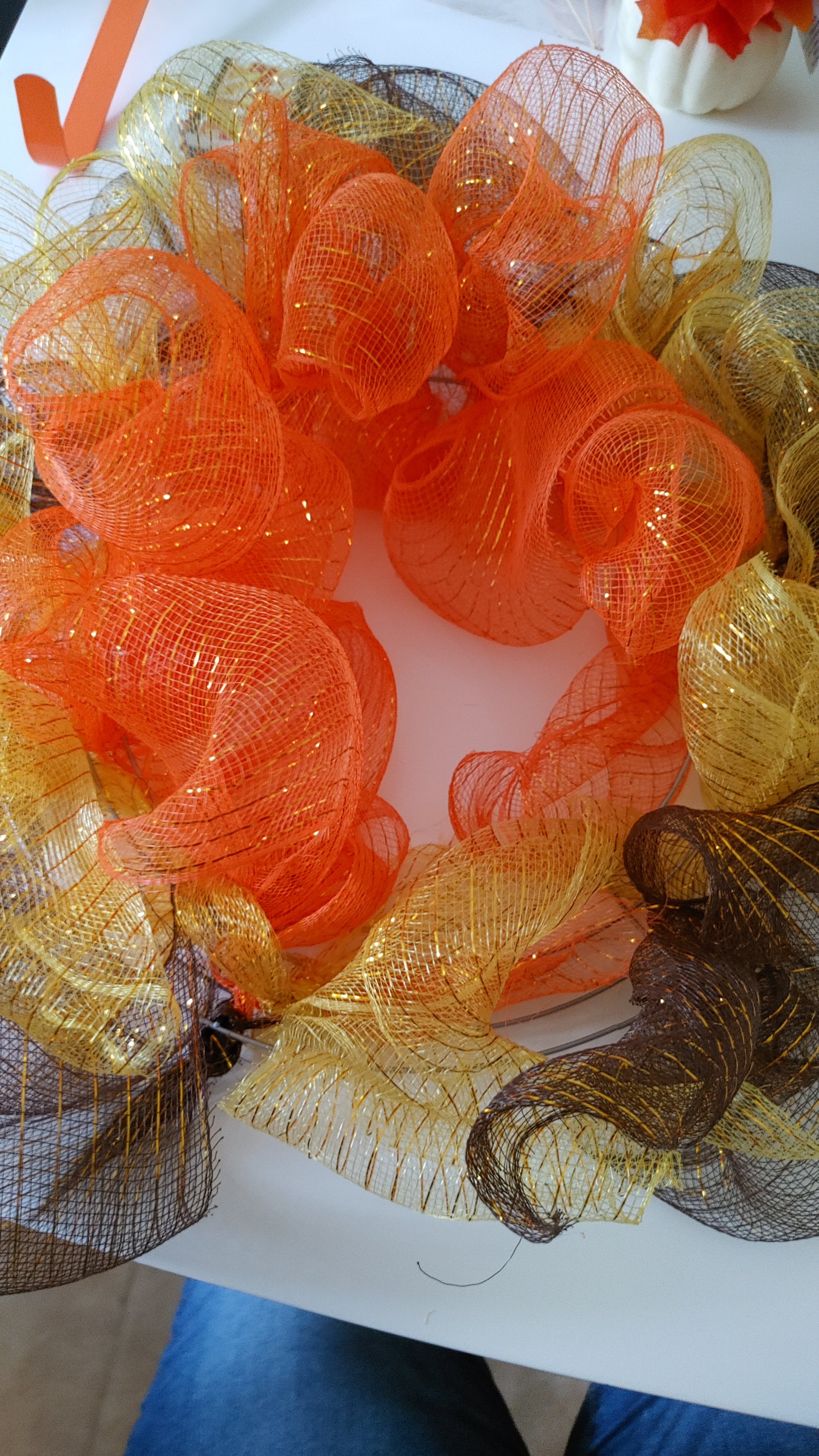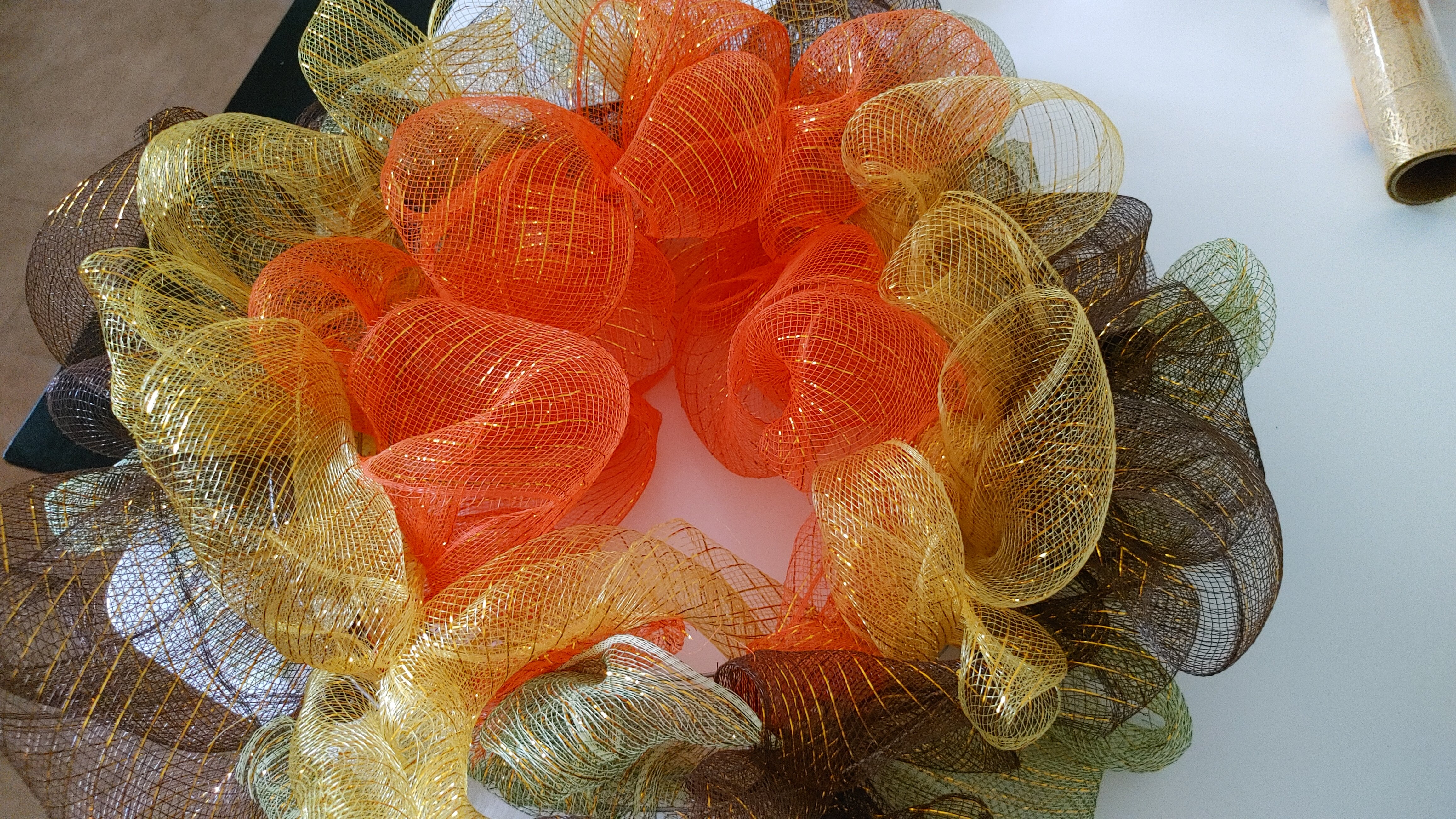 Step 4: Add the ribbon
This part is up to individual taste. You can choose to use the ribbon in the same way and weave it all the way around or you can tie it one section more like a bow.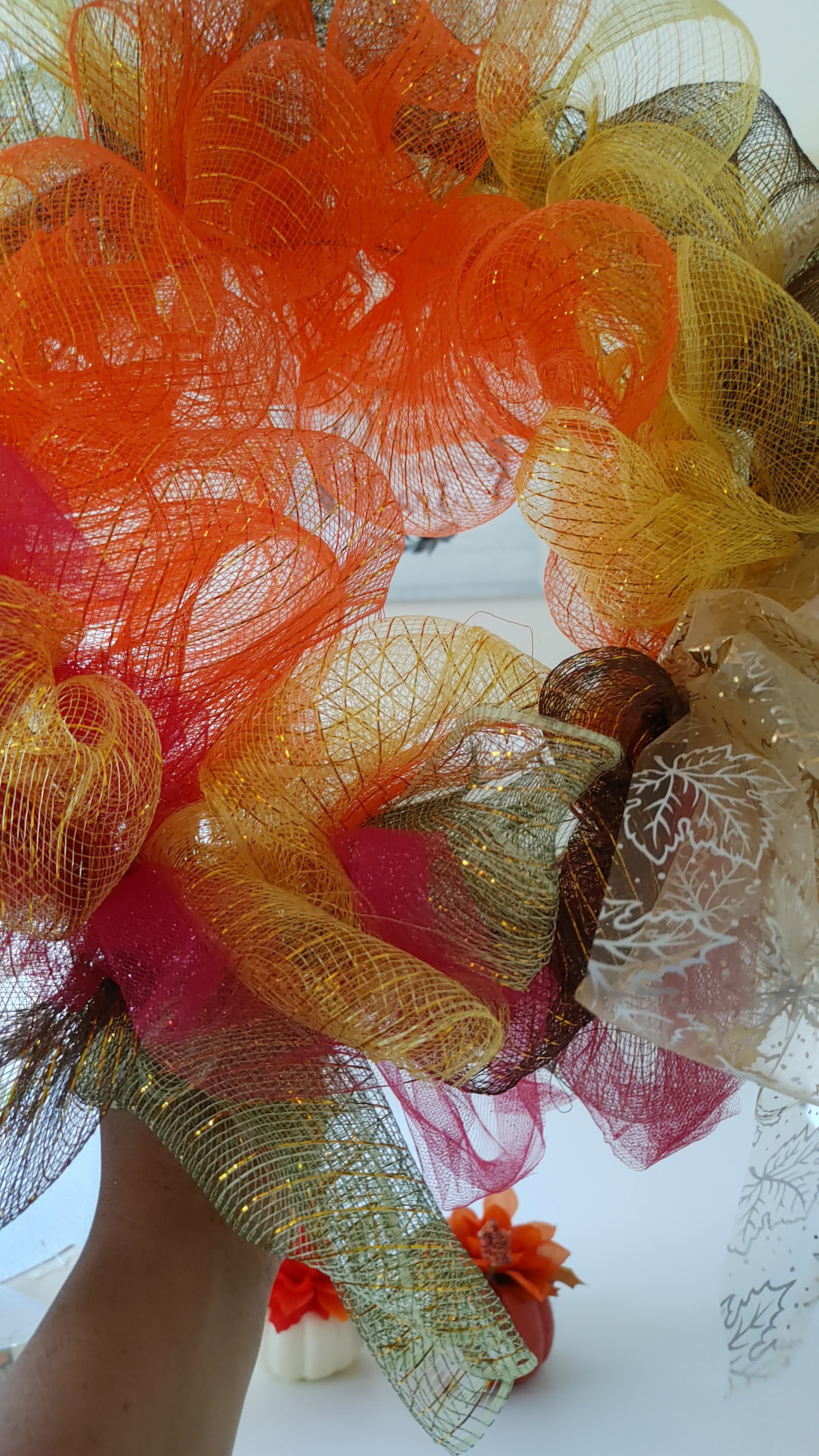 Step 5: Add the decorations
To finish the wreath we used the 2 mini pumpkins with floral tops and the glitter pumpkin sticks (I did use the scissors to cut down the sticks to make them easier to insert and so we did not have wooded sticks poking out of the back of the wreath. Get your kids involved in this part and ask them to help you decide where to place the pumpkins.
Here is the finished product hanging on the front door. We are super happy with the way the craft turned out and for just a few dollars and a little time spent we created a one of a kind piece to welcome in Fall!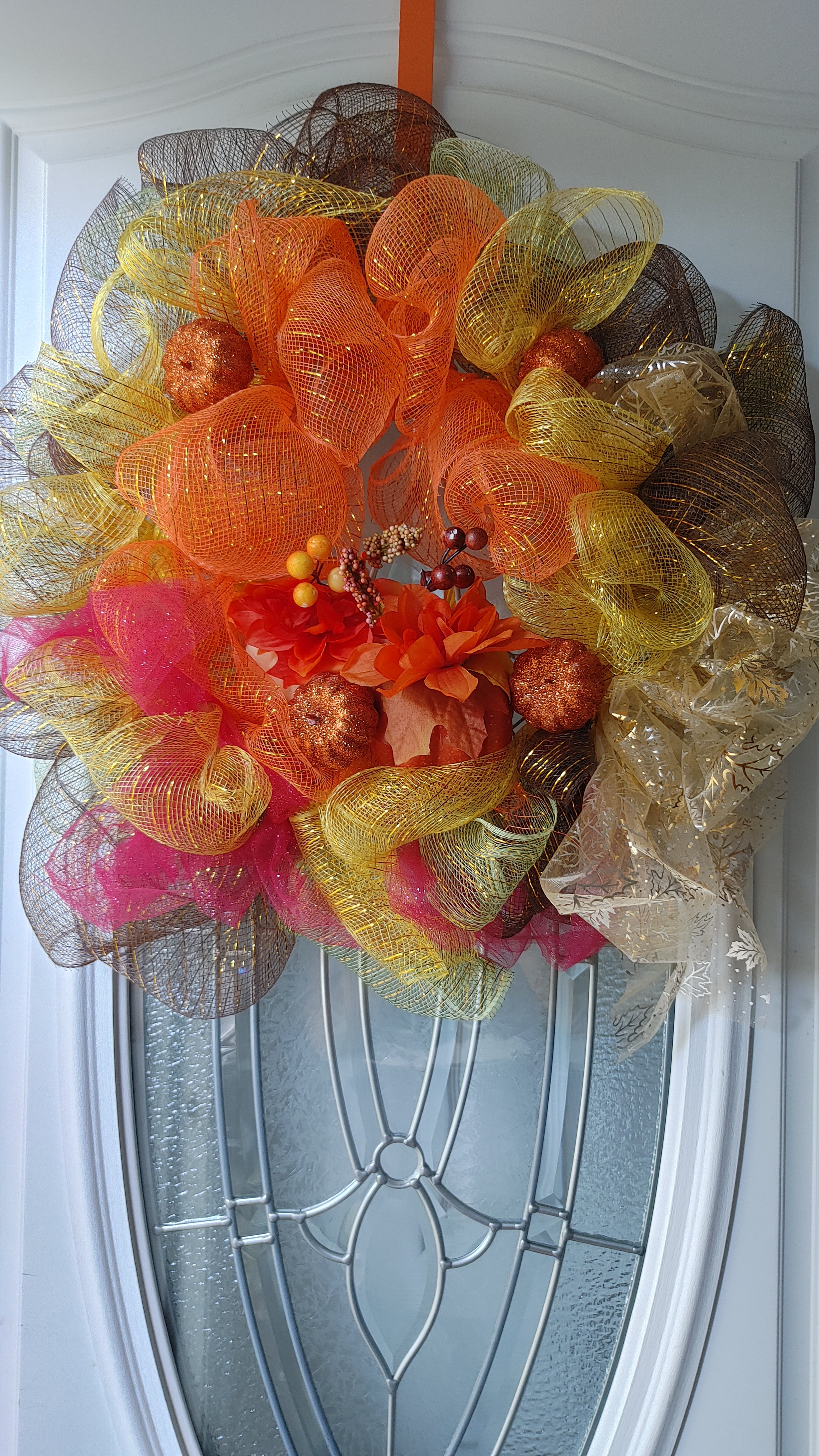 If you would like to win this wreath to add to your home this season please CLICK HERE to enter. Each week we will be giving away the finished Fall Craft to one lucky winner!