They Are Long Island's # 1 Rock And Roll School!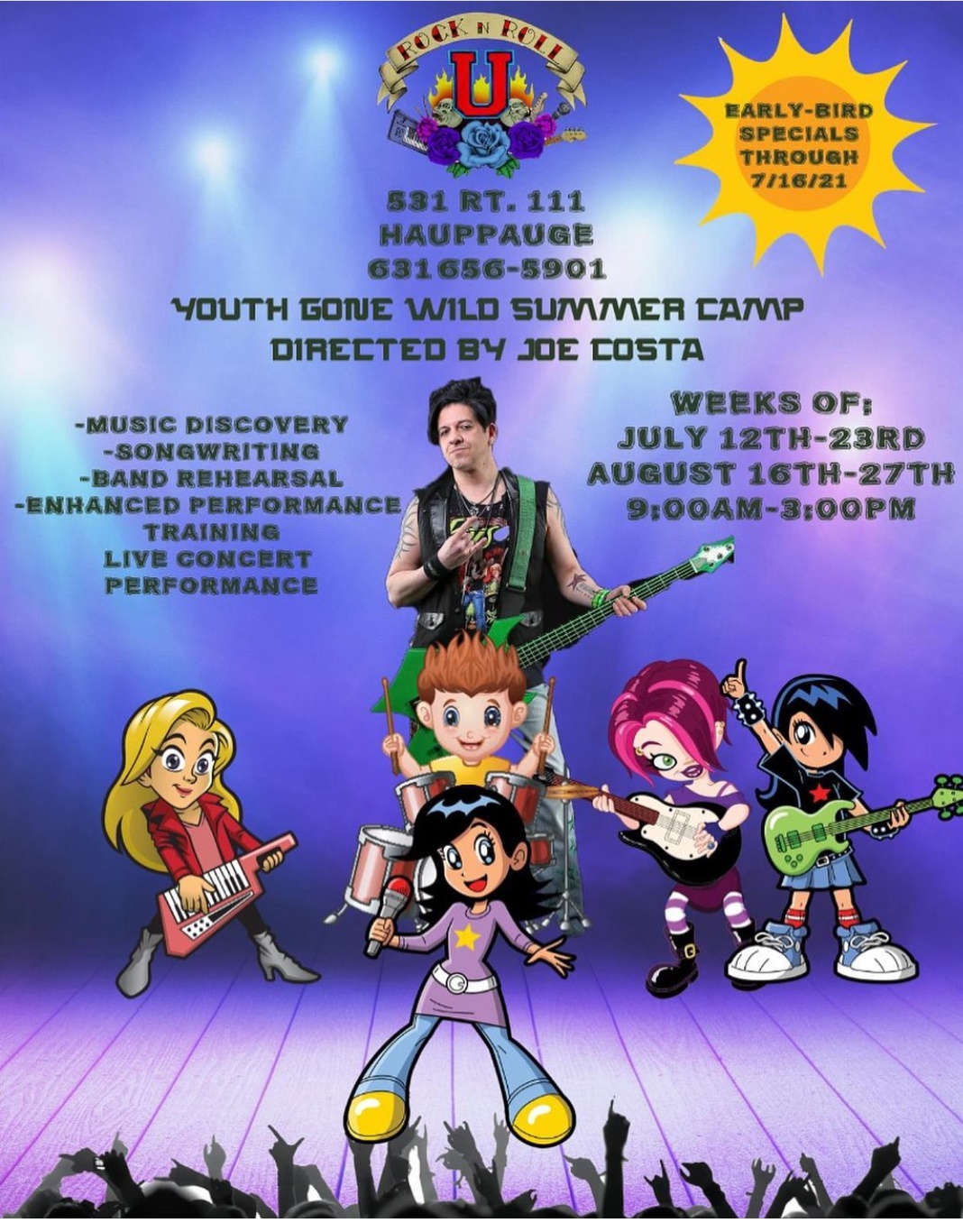 Our camp is for beginners thru advanced players and cover a wide range of musical genres. Our performance camps are designed to teach music, build confidence, grow and concentrate on the strengths of your child both socially and musically. Most of all the kids will have a blast doing what they love! Kids of all ages and abilities work together to create a real band experience!
July 12th - 23rd / August 23rd - September 3rd
9:30am - 3:00pm
Call for pricing
CALL (631) 656-5901 TO SIGN UP
Their mission is to provide Long Island with private musical instruction with band performance rehearsals,
leading to live Rock 'n Roll concert events.
Located at 531 Hauppauge Blvd (Rt 111), in Hauppauge, they have students attending our school from many neighboring towns, including St. James, Smithtown, Nesconset, Lake Grove & Ronkonkoma.
They have been serving the Long Island community since 1984 and offer a multitude of music lessons and programs for students of all ages and skill levels..
Rock N Roll U carries a full line of musical instruments for retail and rental. Call us at (631) 656-5901 to schedule a trial lesson!