Welcome to Hauppauge-Smithtown Macaroni Kid's Birthday Party Guide! Planning a party should be stress free. We have some great recommendations to help make your child's birthday a special one. From venues, to invitations, to favors, and more... you'll find everything you need below. Happy planning!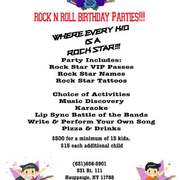 Birthday Parties at Rock n Roll U
Rock N Roll Birthday Parties! Where every kid is a rock star!
531 Hauppauge Blvd (Route 111) Hauppauge NY
Custom Made Invitations, Favors, & Party Supplies for any occasion! We design custom invitations, postcards, favors, logos, handmade gift boxes, folding cartons, event planning services and more. Divone Design is also an Envelopments Dealer. This is not your ordinary party design service. It's a service that creates your ideas into reality. Think outside the box!
Are you looking for a unique and fun way to make your party or event unforgettable?? Just Sweets is your answer! They offer amazing candy buffet tables and gifts. Everyone loves candy! Choose the candies you want and the design and display will be created by one of their Candy Planners. With so many options to choose from, Just Sweets has what you need to make any occasion special!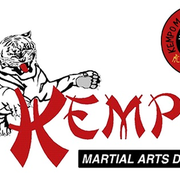 KEMPO KARATE SMITHTOWN
Karate Birthday Party at Kempo Karate Smithtown! Karate basics, games, special gift, fun!
An hour and a half event time: (45 mins of class time plus 45 minutes of food/cake/gifts etc.)
Must provide your own food and beverage.
10 person minimum, 25 person maximum.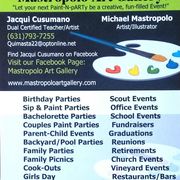 Mastropolo Art Gallery - Located in Holbrook. Call or text Jacqui Cusumano (631) 793-7255
Mastropolo Art Gallery ® is a family owned business. Michael Mastropolo who is a self-employed Professional Artist/Illustrator and myself Jacqui, a Dual Certified Teacher/Artist collaborate together as a team to teach All types of Paint Events/Private Parties for all Occasions. Anything from a small Paint Party to a large Fundraiser. Let your next pARTy be a creative, fun-filled Painting Event! Come relax and have a great time with Paint-N-pARTy 101! We do ALL types of Painting Events! Visit us on Facebook.
The Ice Cream Party Shoppe specializes in children's birthday parties. We offer our Classic Ice Cream Dance Party for ages 3 & up and our Project Parties for ages 5 & up. All parties include dancing in our professionally lit dance studio. Project Parties also include an edible project which the children take home as a party favor! After pizza and dancing, the party goers experience the nostalgia of a classic 1950's Sweet Shoppe while they make their own ice cream sundae!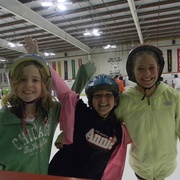 The Rinx- Roller Skating Party!
Planning a Party? What Better Place Than... The Rinx!
Our roller skating parties are unique and fun! Our professional staff is on hand to assist you with all of your party needs.